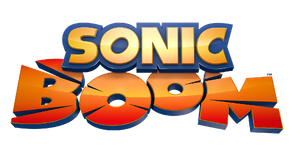 Sonic Boom: Shattered Crystal is an upcoming action-adventure game for the Nintendo 3DS. It is part of the Sonic Boom series, a spin-off of the Sonic the Hedgehog franchise, and a companion title to Sonic Boom: Rise of Lyric for Wii U. [1] Developed by Sanzaru Games and published by Sega, it will be released November 2014.
Gameplay
The game is a 2D side-scroller, with a bigger emphasis on platforming and puzzles than its console counterpart. [2] Playable characters include Sonic, Tails, Knuckles, and a new character known as Sticks, who all have their own unique abilities to use to get through levels. The game also features 3D stages known as Tube Races, where Sonic runs on tracks and avoids obstacles, and side-scrolling Rival Races, with pit Sonic against Sticks in lengthy, non-linear levels.
Gallery
Videos
References
↑ http://blogs.sega.com/2014/02/06/sega-launches-new-franchise-strategy-for-sonic-the-hedgehog-with-sonic-boom/
External Links
Ad blocker interference detected!
Wikia is a free-to-use site that makes money from advertising. We have a modified experience for viewers using ad blockers

Wikia is not accessible if you've made further modifications. Remove the custom ad blocker rule(s) and the page will load as expected.