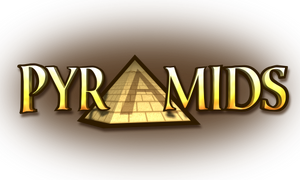 Pyramids is a puzzle/platform game for the Nintendo eShop. Developed by Enjoy Gaming, Ltd., it was released on October 27, 2011.
Gameplay
The player controls an explorer who is trying to get out of a pyramid, while facing dangerous traps and monsters. You have the use of TNT, a gun, and a shovel which allows you to create and destruct bricks. These bricks will be used as stairs, bridges, protections. There are 54 challenging 3D levels, divided in 6 worlds.
At the end of each level, the player will obtain a star rating which will be used to unlock levels: 1 star for finishing the level, 2 stars for finishing the level and stealing all the loots, and 3 stars for finishing the level and stealing all the loots in a given time. The game will let the player use QR Codes to unlock free new levels. [1]
Gallery
Gamescom Trailer
Gameplay Trailer

01:03

Pyramids Gamescom Trailer

01:24

Pyramids 3DS Gameplay Trailer
References
Ad blocker interference detected!
Wikia is a free-to-use site that makes money from advertising. We have a modified experience for viewers using ad blockers

Wikia is not accessible if you've made further modifications. Remove the custom ad blocker rule(s) and the page will load as expected.