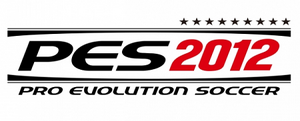 Pro Evolution Soccer 2012 is a soccer game for the Nintendo 3DS developed by Konami, and the sequel to Pro Evolution Soccer 2011 3D, which was a launch title for the system.
Gameplay
The game will have online multiplayer, the ability to trade team data via StreetPass, and an Edit Mode that allows you to change players and kits. [1]
References
Ad blocker interference detected!
Wikia is a free-to-use site that makes money from advertising. We have a modified experience for viewers using ad blockers

Wikia is not accessible if you've made further modifications. Remove the custom ad blocker rule(s) and the page will load as expected.