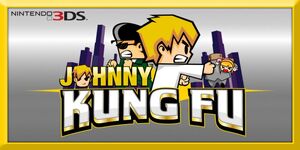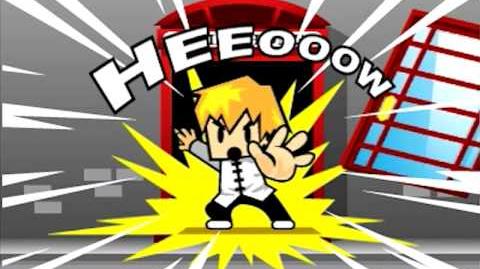 Johnny Kung Fu is a beat-'em-up game for the Nintendo 3DS, released through the Nintendo eShop. Developed by UFO Interactive, it was released July 12, 2012.
Gameplay
Johnny Kung Fu is described as an old school action game that mixes the old with the new. A local organized crime group led by a mysterious man known as Mr. Wang who seems to have a bone to pick with Johnny has captured his girlfriend Paula. Knowing that an ambush awaits him, Johnny chases the kidnappers into one of Mr. Wang's hideout towers regardless, intent on saving her. [1]
Gallery
Reception
References
Ad blocker interference detected!
Wikia is a free-to-use site that makes money from advertising. We have a modified experience for viewers using ad blockers

Wikia is not accessible if you've made further modifications. Remove the custom ad blocker rule(s) and the page will load as expected.