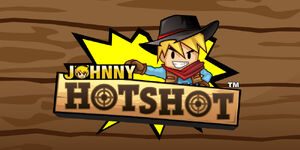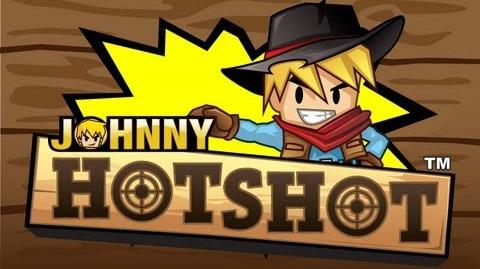 Johnny Hotshot is an action game for the Nintendo 3DS, released through the Nintendo eShop. It is the second game in the Johnny series, following Johnny Kung Fu. Developed and published by UFO Interactive, it was released November 8, 2012.
Gameplay
After being warped into the world of one of his favorite arcade games, Cowboy Hotshot, Johnny must take on the role of sheriff and purge the town of the bandits led by Mr. Wang. Players can test reaction skills in the Shooting Gallery, unleash justice upon bandits in the Saloon Shootout mode, and master the art of Lassoing bandits in the Catch 'Em All mode. [1]
Reception
Gallery
References
Ad blocker interference detected!
Wikia is a free-to-use site that makes money from advertising. We have a modified experience for viewers using ad blockers

Wikia is not accessible if you've made further modifications. Remove the custom ad blocker rule(s) and the page will load as expected.